ATENCIÓN:
en estás sección estarán los libros que a mí parecer no pueden dejar de leer. Das click y te llevan a la descarga directa (:
Obs:
Les recuerdo que "-Op.2" y "-Op.3" son otros links de descargas para el pdf.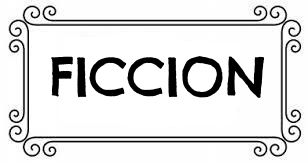 Suzane Collins: Saga Los juegos del hambre
Lauren Oliver: Saga Delirium
Historias Cortas
Veronica Roth: Saga Divergent
Ally Condy: Juntos
Tahereh Mafi: Saga Shatter Me
James Dashner: Saga El Corredor del Laberinto
Kiera Cass: Saga The Selection
Historias Cortas
Sarah J. Maas: Saga Throne of Glass 
Throne of Glass (Trono de Cristal) -Op.2 -Op.3

Crwon of Midnight(Corona de Medianoche) -Op.2 -Op.3

Heir Of Fire (esperando publicación)
Micronovelas
Susan Ee: Saga Pernyn & the End Of Days.
Leight Bardug: Saga The Grisha
Ruin and Rising [Esperando Publicación]
Historias Cortas
Marie Lu: Saga Legend
Alexandra Braken: Saga The Darkes Mind
Rick Yancey: Saga The 5th Wave
El Océano Infinito )The Infinite Sea) [Esperando Publicación]
NEPHILIMS
Cassandra Clare: Cazadores de Sombras
Otros:
Cazadores de Sombras Los Orígenes
Wendy Higgins: Trilogía Sweet Evil
ÁNGELES
Becca Fitzpatrick: Saga Hush Hush
Relato corto
Lauren Kate: Saga Fallen (Oscuros)
INMORTALES
Alyson Noel: Saga Los Inmortales
Historia Corta
VAMPIROS
Chloe Neill: Chicagoland Vampires
House Rules

Biting Bad
Rachel Caine: Vampiros de Morganville
Historias cortas (Recomendable leer despues del libro 4) :
Richelle Mead: Vampire Academy
Otros:
Claudia Gray: Saga Medianoche
L.J.Smith: Saga Vampire Diaries
(La Saga The Hunters, es escrita por un escritor fantasma, no por L.J.Smith quien si escribió los libros aneriores)

(A continuación, la versión original, de la autora L.J.Smith. La cual continúa luego de The Return: Midnight)

The Evensong Arc:


The Evensong Arc: Into the Wood
Historias anexas
Ellen Schreiber: Saga Vampire Kisses
Amanda Hocking: Saga Lazos de Sangre
Historia de Peter:
Beth Fantaskey: Saga Jessica
Charlaine Harris: Saga True Blood
Links Alternativos:
Relatos Cortos:
04.1 - Polvo de Hada
04.2 - Bailarines en la Oscuridad
04.3 - La Noche de Drácula
05.1 - Una Palabra como Respuesta
06.1 - Tacky/Hortera
07.1 - Suerte
08.1- Papel de Regalo / Regalo
09.1 - Bacon
10.1-Los Britlingens van al Infierno
10.2-Una pizca de muerte
10.3-Dahlia Underground (Inglés)
10.4-Dos Rubias
10.5-A Very Vampire Christmas (Inglés)
11.1- If I Had a Hammer (Inglés)
11.2- The Sookie Stackhouse Companion (Inglés)
11.3-Death by Dahlia (Inglés)
Stephenie Meyer: Saga Crepúsculo
Jeaniene Frost: Saga Night Huntress
Historias Cortas:
Julie Kagawa: Saga Blood of Eden
LOBOS
Maggie Stiefvater: Saga Los lobos de Mercy Falls
Bree Despain: Saga Dark Divine
Historias Cortas
Andrea Cremer: Saga Nightshade
HADAS
Julie Kagawa: Saga The Iron Fey
Historias Cortas:
Spin-off: The Call of the Forgotten
Melissa Marr: Saga Fairie in the Dark (Wicked Lovely)
Aprilynne Pike: Saga Alas
DRAGONES
Sophie Jordan: Saga Firelight
Rachel Hawkins: Saga Hex Hall
VIAJES EN EL TIEMPO
Kerstin Gier: Saga El amor a través de los tiempos
DIOSES GRIEGOS
Jennifer L. Armentrout: Saga Covenant
Extras:

Josephine Angelini: 

Saga Predestinados
Rick Riordan: Percy Jackson y los Dioses del Olimpo
El ladrón del rayo

 

-Op.2 -Op.3
Aimee Carter: Saga The Goddess Test
ALIENS
Jennifer L. Armentrout: Saga Lux
Spin-off:
Pittacus Lore: Saga Los Legados de Lorien
Historias Cortas
Stephenie Meyer: Saga The Host
The Soul [Esperando publicación]

The Seeker [Esperando publicación]
ZOMBIES
Gena Showalter: (The White Rabbit Chronicles)
SIRENAS
Anna Banks: Saga Syrena Legacy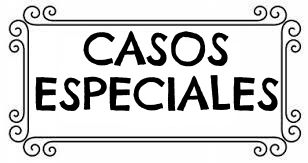 (la verdad es que no sé en que sección colocar a estas sagas, así que se han convertido en casos especiales)
Anissa B. Damon: Saga Exodo
Jueces (Esperando Publicación)
Michelle Hodkin: Saga Mara Dyer
Rosamund Hodge:
Gena Showalter: Saga Entrelazados
Abbi Glines: Saga Existence
Saga: Fallen Too Far
C. S. Lewis: Saga Las Cronicas de Narnia (Orden de Lectura)
J.K.Rowling: Saga Harry Potter
-Op.4 -Op.4 -Op.4 -Op.4
Historias Cortas
Kami García y Margaret Stoh: Saga Dieciséis Lunas
Jeri Smith-Ready: Saga Shade
Laini Taylor: Saga Daughter of Smoke and Bone
Laura Gallego: Saga Memorias de Idhun
Lisa Desrochers: Saga Demonios Personales
George R.R. Martín: Saga Canción de Hielo y Fuego
Rachel Vincent: Soul Screamers
With All My Soul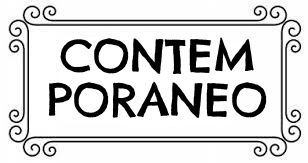 Jamie McGuire: 
Spin off: The Maddox Brothers
 J. A. Redmerski: Saga The Edge of Never
The Edge of Never -Op.2
The Edge of Always -Op.2
Rainbow Rowell:
Cindy C. Bennet: 
Simon Elkeles: Saga Química Perfecta (recomendable) 
Rachel Hawthorne: 
Jeny O'Connell:
John Green: 
Cecily Von Ziegesar: Saga Gossip Girl 
Cheryl Lanham: 
L.James: Trilogía Fifty Shades (+18) (Cincuenta Sombras de Grey)
Jane Austen: Orgullo y Prejuicio
Lindsey Leavitt:
Blue Jeans: Saga Canciones para Paula
Otros libros: 
Jay Asher:
Sarah Shepard: Saga Pretty Little Liars
Historias Cortas:
Jeny Han: Saga Summer (El verano en que me enamoré)
Julie Hockley:
Stephen Chbosky:
Kirsty Moseley:
Tabitah Suzuma:
Silvia Hervás:
Susane Colasanti:
Cora Carmack:
Finding It (Próximamente)
Nicole Williams: Saga Crash (Jude Ryder)
Tamara Webber:
Easy

 (El amor es todo menos sencillo)
Kelly Oram:
Isabelle Rae:
Nicholas Sparks:
Kelly Mooney:
Colleen Hoover: Saga Slammed (Mega Recomendado)
Saga Hopeless
Otros:
Nyeae Dwan:
Matthew Quick:
Katie McGarry: Saga Pushing the limits
J. Lynn:
S.C.Stephens: Saga Thoughtless
Tarryn Fisher: Saga Love Me with Lies
Psd : Si algun link ha caído, me lo hacen saber, si?